I'll put it out there – I'm a Chris Evans fan. As are millions of others (9.43 million in Feb last year, in fact), although he is also capable of achieving the 'marmite' effect and he's not for everyone. Whatever your own views, his audience is massive and they are loyal.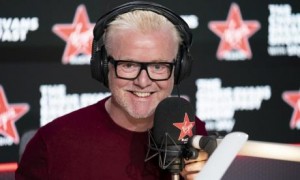 As I'm sure you know, Chris has moved from his breakfast slot at Radio 2 to Virgin Radio's breakfast show – which, until recently, was only achieving about 400,000 listeners. His move is potentially devastating for Radio 2 as it's a HUGE audience for them defend.
By all accounts, replacement Zoe Ball isn't quite cutting it as yet and, after a week of the new Radio 2 host, we were definitely champing at the bit to get Chris back on Jan 21st at 6.30am. We were delighted that the show had transported with all its familiar team, jingles and features. It just felt like 'home'. A particularly smart move to ensure 'the familiarity factor' would be optimised was to remove the single biggest barrier to switching – they agreed to remove the 'ad breaks'.
Personally, I can't quite understand why they didn't get Sara Cox to take over the slot – as the regular 'stand in' the audience was already comfortable and familiar with her style and the transition would have been much easier for listeners. But they opted for 'new' instead – it's a while before the RAJAR listening figures come out but it's going to be VERY interesting to see how the figures have changed.
So why did Chris move?
I've wondered a lot about the reasons for his move – I'm sure it's not money (he already has a lot of that!) but he has talked a lot about wanting 'a new challenge' and I think that challenge is to transform Virgins listening figures – effectively overnight.
Not just for the breakfast show but to make a significant change every day of the week. Because it's listeners that drive ad revenue.
What I observe him doing is forcing a massive 'pattern interrupt' to listeners' habits. Once you're tuned to Virgin, you're much more likely to stay tuned at home, in the car and so on (it's frankly easier!). He's already added in an extra live Sunday morning show with guests which means many new listeners are now already tuned to Virgin in all week.
If you were a fan of Radio 2's Ken Bruce at 9.30 – well now Chris is continuing to broadcast on Virgin until 10am on weekdays, so you stay. If you liked Radio 2's Steve Wright on a Sunday, well now Chris is encouraging you to stay tuned to Virgin instead.
After all, it doesn't change a lot for the unfamiliar to become familiar – and hence become habit forming.
It's smart. And I suspect they are incentivising him a lot to deliver results – because that's the kind of challenge he loves. Virgin has a culture of 'freedom without boundaries' which is effectively giving him carte blanche to do whatever it takes. If I was the Beeb, I'd be worried.
The 'small business' challenge …
So, my challenge here is to try to understand what the lesson here is for small business owners? Clearly, very few (if anyone) can replicate the 'Chris Evans effect' in terms of loyalty. But I think the lesson in 'pattern interrupt' is massive.
What can you do to make it really easy for a prospect to try you out? To start a new habit with YOUR business.
I was talking to a commercial photographer the other day, where his prospects are account managers in event and PR companies. They already have photographers on their books and – for good or ill – they know them and how they work. How does a newbie break the booking pattern and get a tryout?
I suggested a 'free first shoot', '£250 voucher', or 'half price deal'. Anything to get that FIRST booking – after all, the agency will still charge the client the full whack, so it's potentially a 'no brainer' for them to at least give him a try.
I often talk to clients about imaginative direct mail – chocolates, biscuits, whatever is intriguing and works – as it's a way of breaking the 'I'm not interested and can't be bothered to read your letter' habit that is the norm.
Whether it's a free trial, free resources, giant first order discount. It's the cost of 'acquiring a customer' – and it's a critical investment for you to evaluate.
What's your version of this?
How will Ocado fare?

Another interesting conversation that's going on in the press at the moment is the Ocado potentially jumping ship from Waitrose to M&S. The question is, is loyalty to Ocado going to trump the loyalty to Waitrose? Will people be prepared to change their consumption habits in order to maintain their buying habit?
On the other hand, they main gain a large share of the MS crowd – it's a matter of deciding whether the loss is going to be greater or lesser than the gain.
Personally, I think they'll struggle – but we'll see.